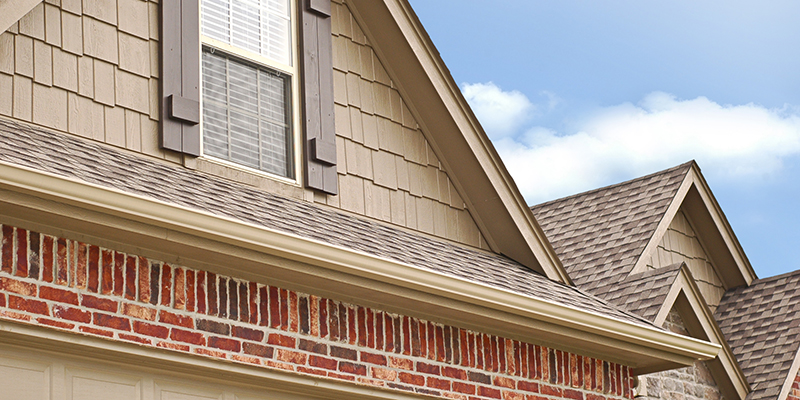 Spring is coming, along with flowers, birds, tree buds, and rain. A half-inch of rain on a 1,000-square-foot roof can send 300 gallons of water against your home if your rain gutters are not ready.
Now that winter is over, you need to get your rain gutters ready for these spring showers. Here's how you should maintain your rain gutters this season.
Clean out Clogs and Debris
It's important to have your gutters cleaned in the spring to prepare for all this rain. The winter may have brought debris, leaves, and more in your gutter system, blocking the water flow.
You should also check for animal nests, because they are popular spots with the right altitude for critters like squirrels and birds. If there is an active nest, you should contact a pest control company to safely remove it.
You want to make sure there is no excessive weight on your gutters, because it will cause fasteners to pull away from your house. This can cause worse problems and damage.
You can clean your gutters by removing large debris with your hands, but you will want to wear gloves. Then use a gutter scoop or trowel to scoop out compacted debris.
Don't forget to clean your downspout strainers. Use your garden house to flush out your gutter starting at one end to the opposite downspout. Be sure you follow ladder safety and have someone with you when you clean the gutters.
Clogged gutters can lead to cracked foundations, moisture damage to your home's siding and roof, and basement leaks.
Check for Damage
While you are cleaning your gutters, look for any damage, like any corrosion, holes, and sagging. Make sure all the fasteners are secured tightly and intact.
If there is sagging, you may just have a few missing or loose fasteners. This is a pretty inexpensive way to repair your gutters.
For any holes and cracks, you may want to hire a professional. You can try to use a gutter sealer to mend small problem areas. You should replace any broken pieces immediately because it can lead to bigger problems and cost you more in the long run.
Watch for damage you cannot see on a rainy day. Look for the water to come out of the downspout. If you see any leakage or water overflow, you have a problem.
Untreated gutter damage can damage your home's fascia boards, costing you more money to replace. If it goes undetected for a long period, you may have to replace fascia boards, siding, and more.
Keep Your Gutters Clean
If you have a lot of trees on your property, you may want to consider gutter guards to help protect your gutters. You won't have to clean your gutters as often.
You should also trim all tree branches away from gutters. Go out after a storm and clean out any branches or leaves.
Get Your Rain Gutters Ready for Spring
Be sure you don't waste too much time getting your rain gutters ready for spring. If you are unsure about climbing on a ladder, or don't have time to clean your gutters, contact us today for an estimate.